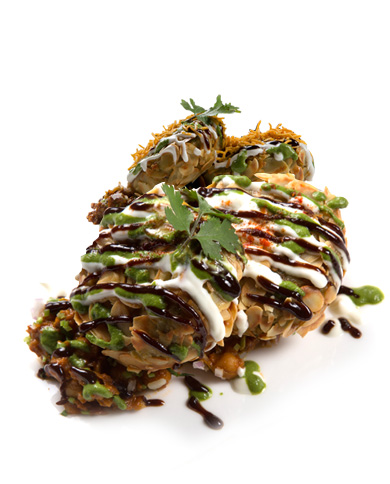 Menu
We are pleased to present to you several menu options at different times of the day. Be it a business lunch or birthday; special occasion or celebratory dinner, Saffron Lounge is ever ready to cater to your or specific needs. Please ask your server for any special requests.
SAFFRON'S MENU
In Saffron Lounge A La Carte Menu your lunch and dinner becomes culinary journey to the various regions in India. Choose from the flavours of different regions in India and be transported there by simply the sense of taste.
View Our Menu
---
BUSINESS LUNCH MENU
Saffron Lounge offers the finest from our made to order kitchen with respect to your busy schedule during the work day.
View Our Menu
---
SET MENU
Try our luxurious, and elegant 'Set Menu' option that is sure to encompass a range of flavours from our multitude of offerings Perfect for those on-the-go for a convenient lunch or a quick treat before or after the show.
View Our Menu
---
EVENTS MENU
Whether your event is in Saffron or at home, we have the flexibility to accommodate your needs. Please contact us for more details.
---